My own journey as an investor started last year.  I found a property with two rentals on it, at the right price and a ton of potential.  In the, let's just say, "up and coming area" of West King in St Augustine, I thought this would be a great opportunity.
Sight unseen, knowing that I had to get ahead of every other investor, I got it under contract before seeing inside.
It turns out I was dealing with decades of work by a hoarder.  The 1940s bungalow had years of neglect, structurally was sinking and needed a new roof, supporting beams, porch, flooring – you name it.  The property was completely overrun by yard debris.
Up for the task, and seeing the potential, I ended up purchasing the property.  The first step was to remove all the abandoned cabins and shacks – removed over four days and with the help of seven dumpsters.  Then it was a matter of waiting out a lease on the main house before we could make the necessary repairs.  In January time was up and we now have 7 weeks to renovate.
7 weeks to renovate – the countdown to the new house begins!
Week 1: Demo and rot repair.  Everything has been taken out, including ceilings and floorings, the kitchen and bathrooms.  Ceilings are raised and flooring has been removed.  I took great pleasure in removing the screens and lattice from the porch myself.   It looks so much better!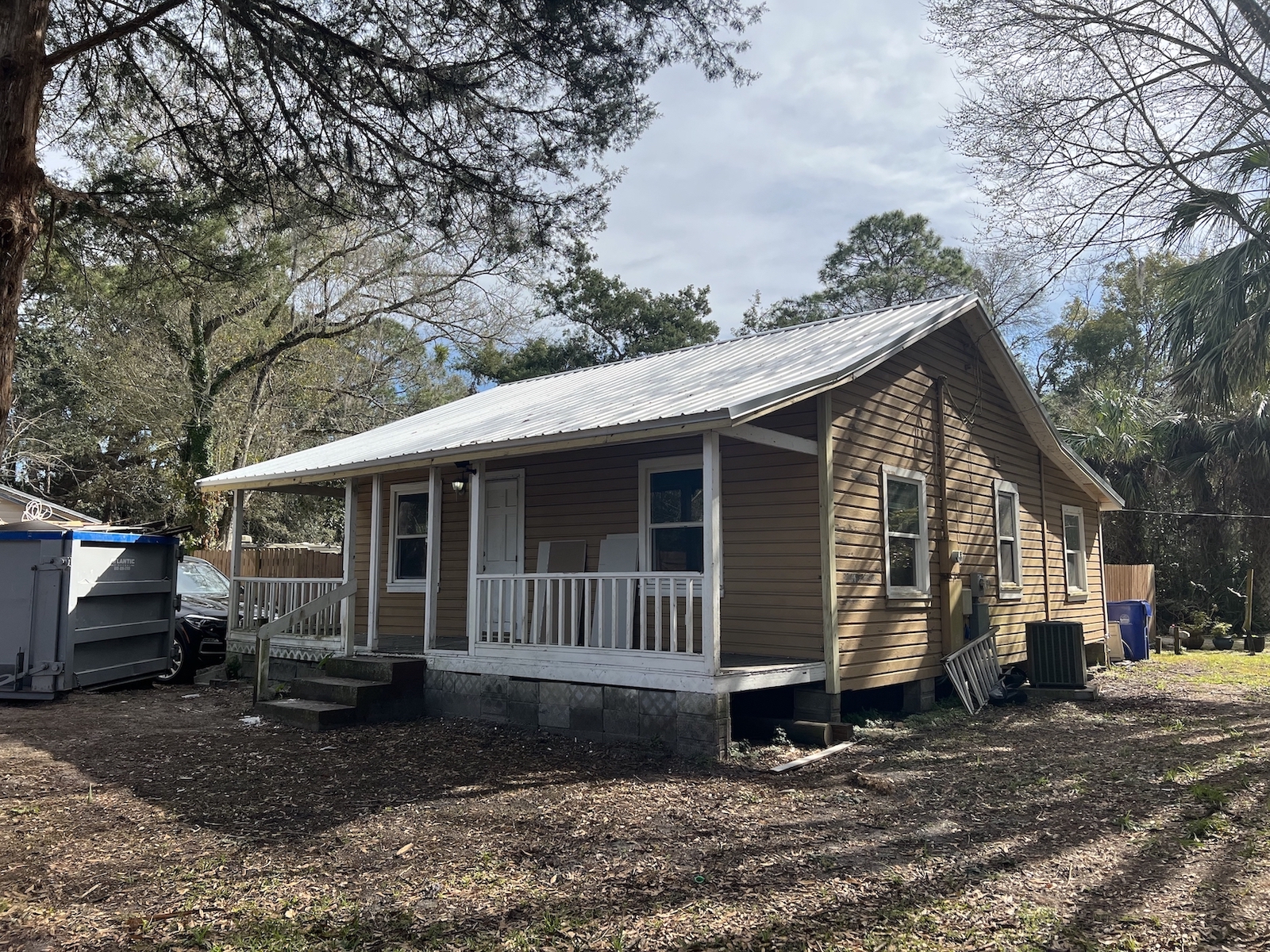 Week 2: The support beam was replaced and house now appears flat.  Drywall has been added to the house.  Kitchen plan has been finalized and we are adding an island.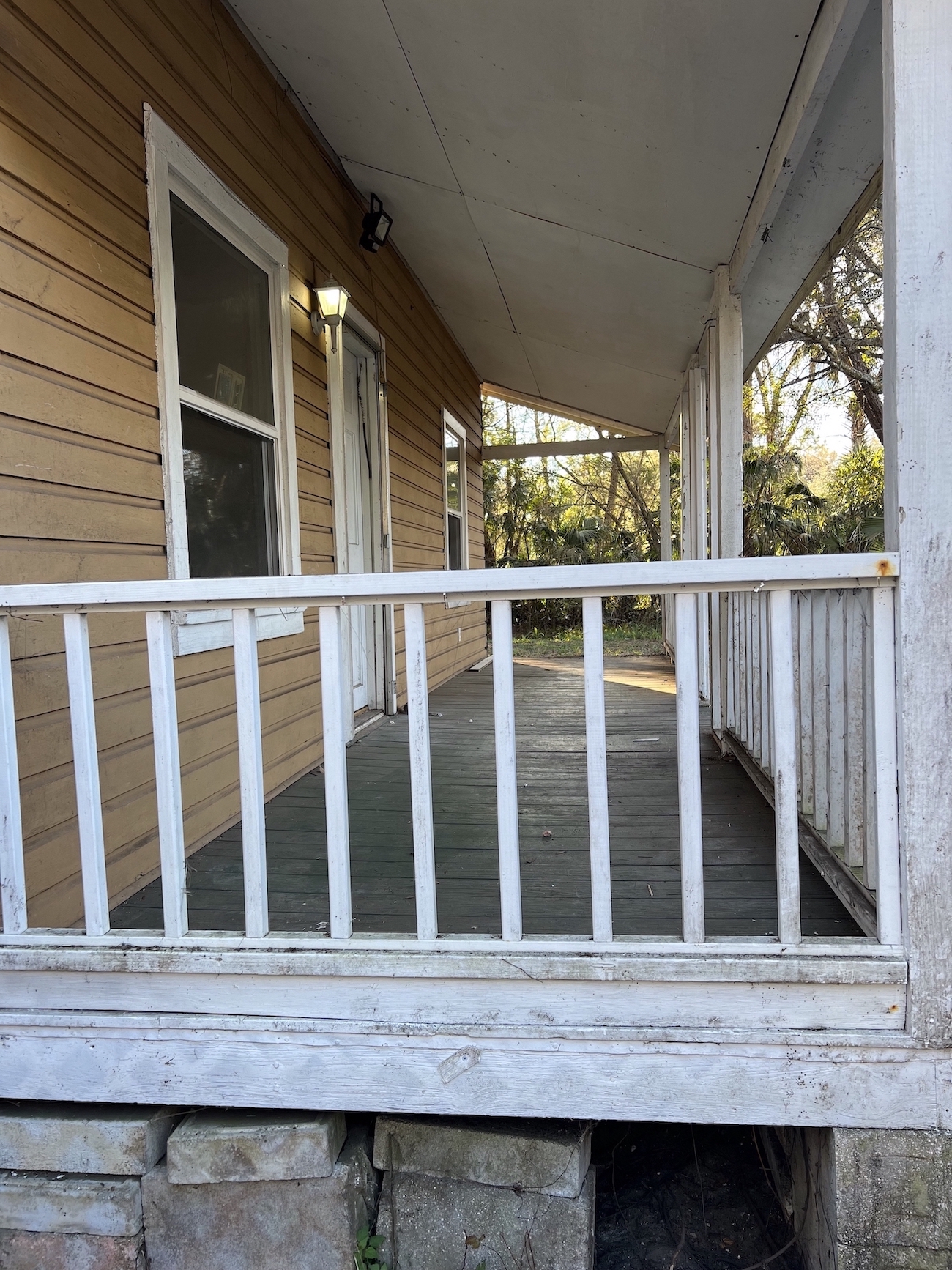 Week 3: My builder recommended rebuilding the porch as most of it was rotten and bowed.  We are doing a window replacement and all the rotten siding was replaced.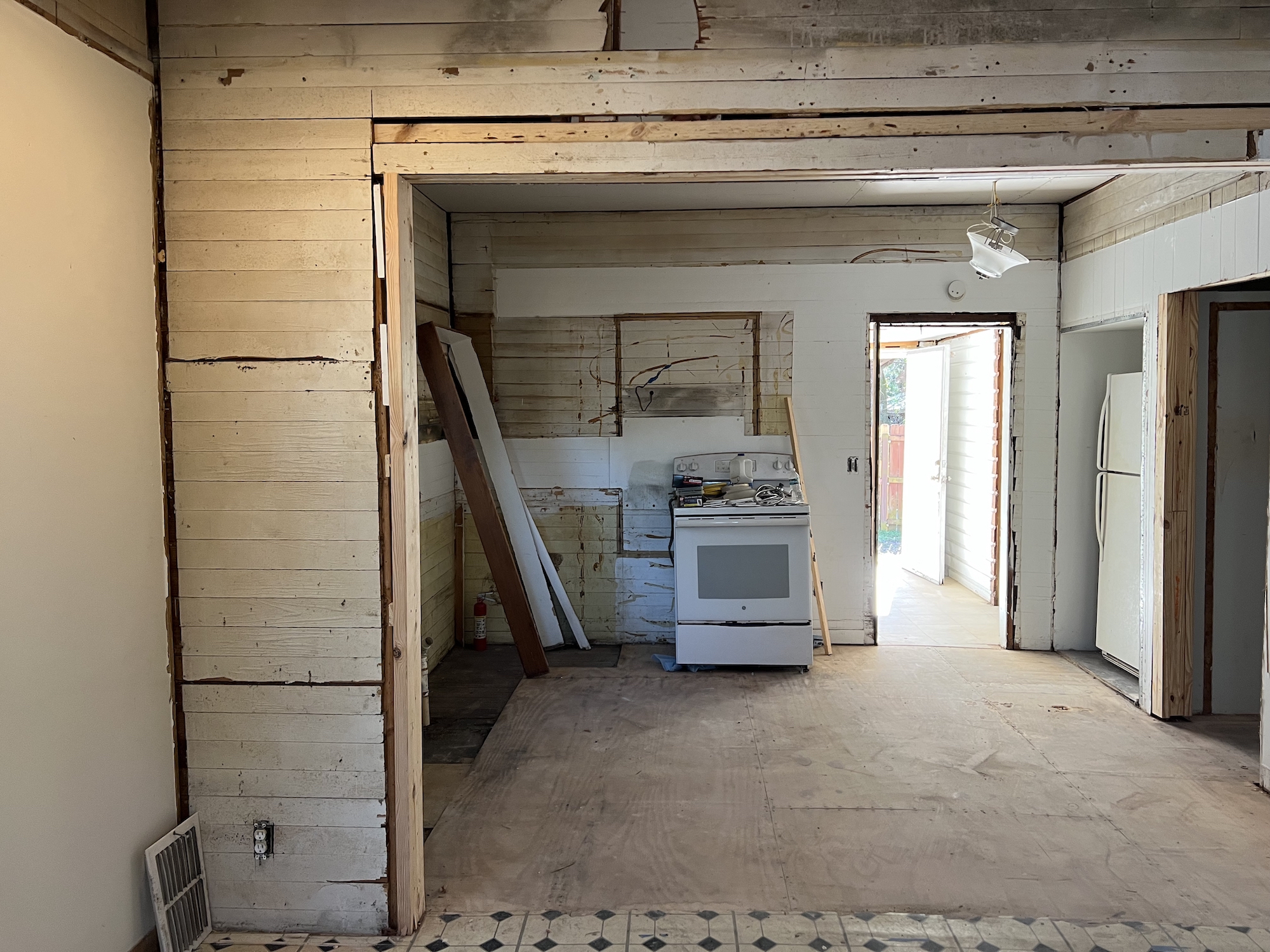 Week 4: Next week's plan is to finish the drywall skin and my next task will be to paint the interior! The builder will be doing the kitchen window replacement and finish the porch.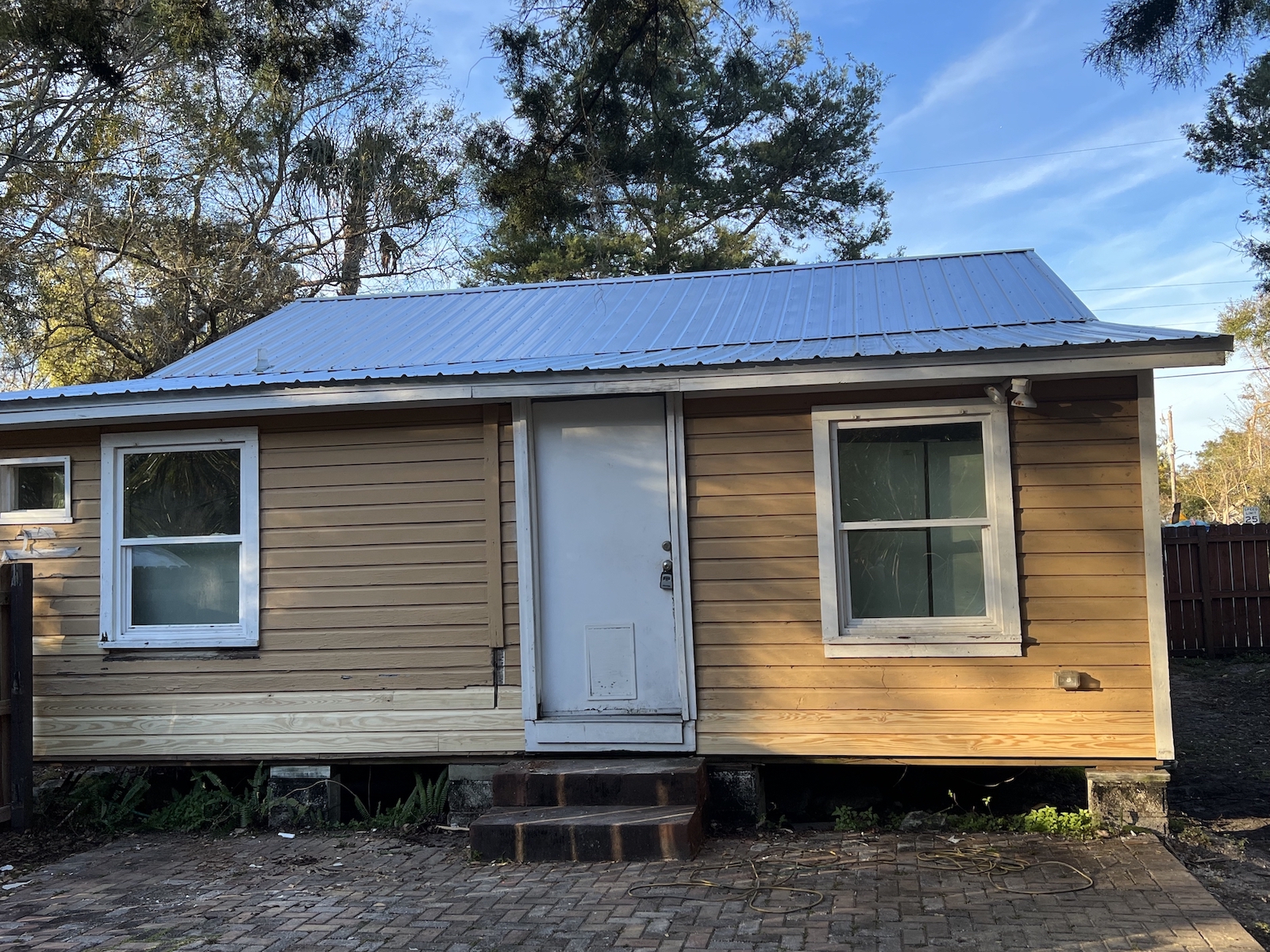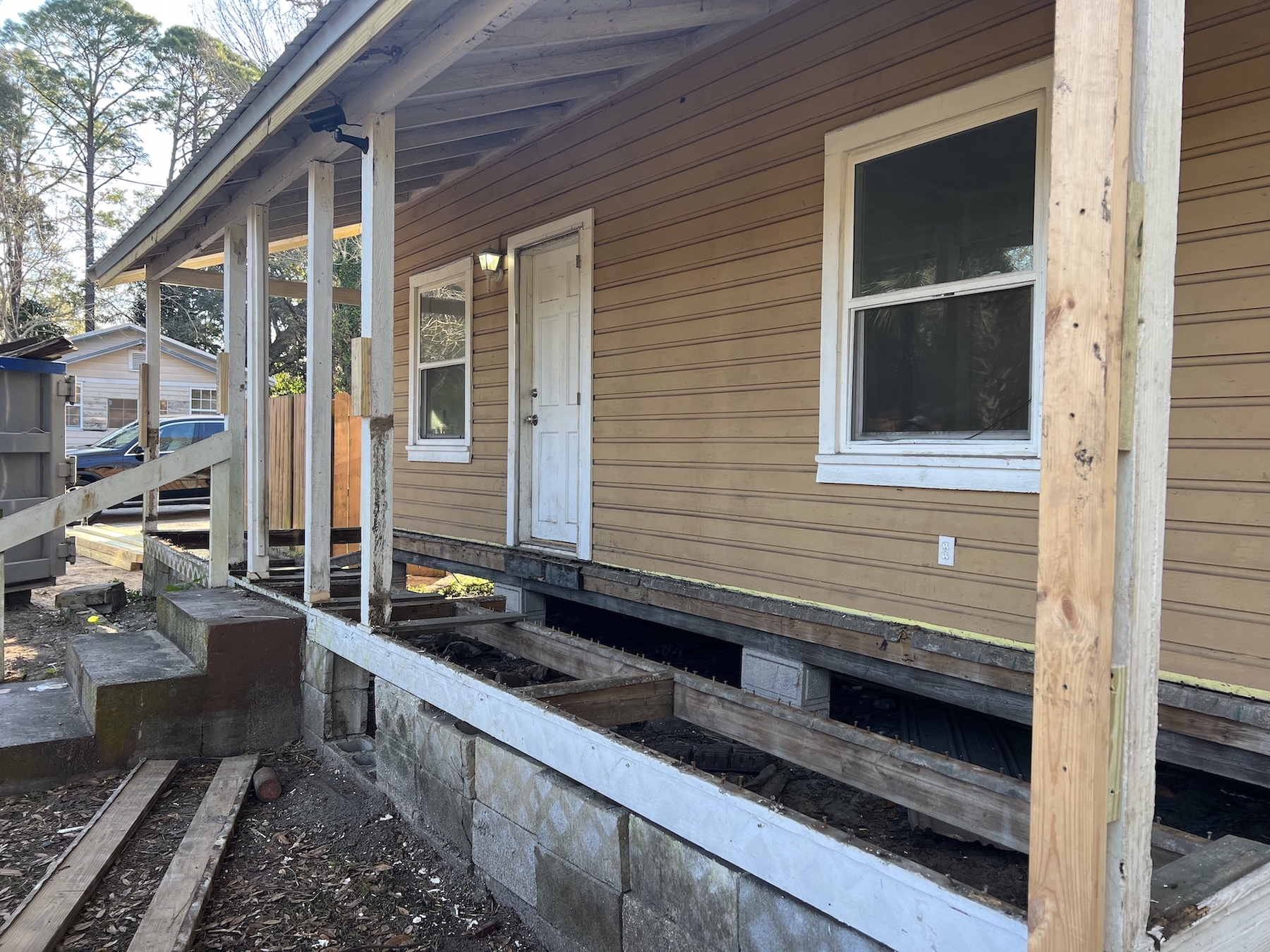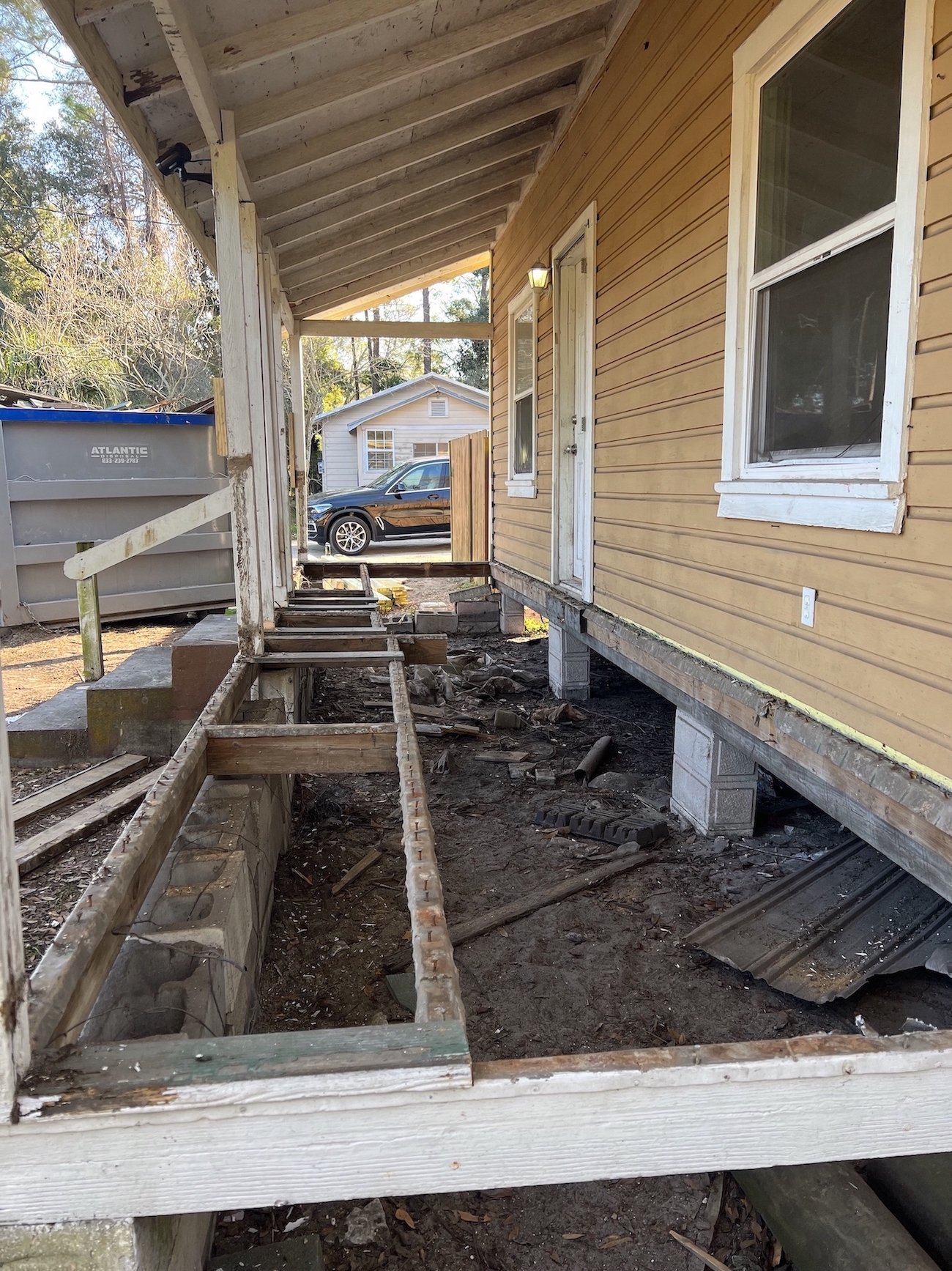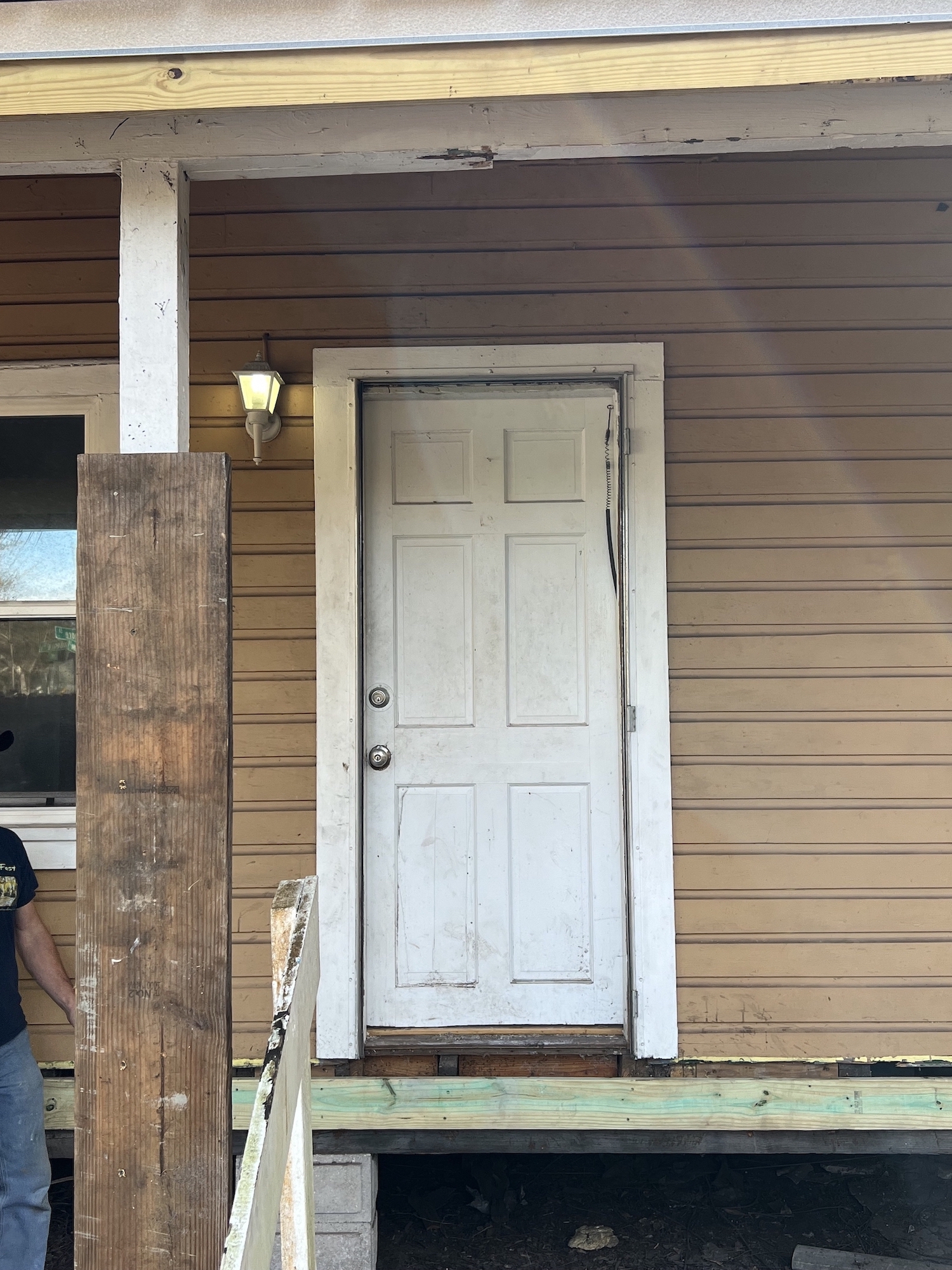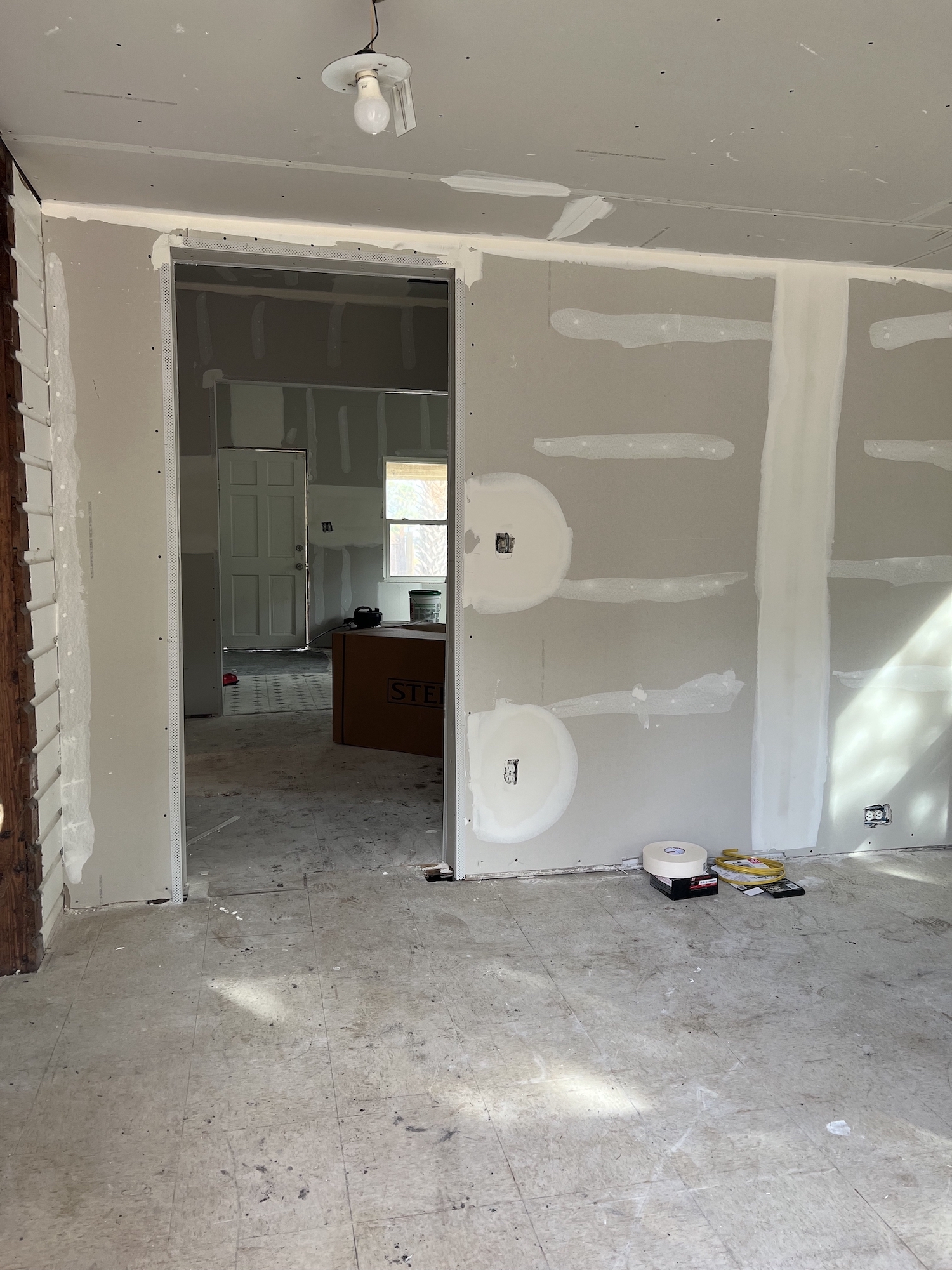 Stay tuned!