How about some real estate opportunities you haven't seen on Zillow?  I've driven past the new construction homes on Los Robles and Grant in St Augustine hundreds of times, and not seeing them listed on the MLS, I felt it was my duty to investigate!  I don't usually promote builders, but I like this opportunity so much for buyers, you should really know they exist.  So many people tell me they want to downsize and get into a single-story new construction home – well, here's your chance!  Investors wanting to get into a low risk venture, this may be for you.
Last Friday I toured Colour Homes new construction and saw all the future lots that are coming up in the next 6 months.
Priced between $275,000-$500,000 they are all generally selling in pre-construction and they never hit the MLS. Of the four homes built on the Los Robles corner only one is available and the others are already sold, including one by the listing agent. Finishing touches are going in now.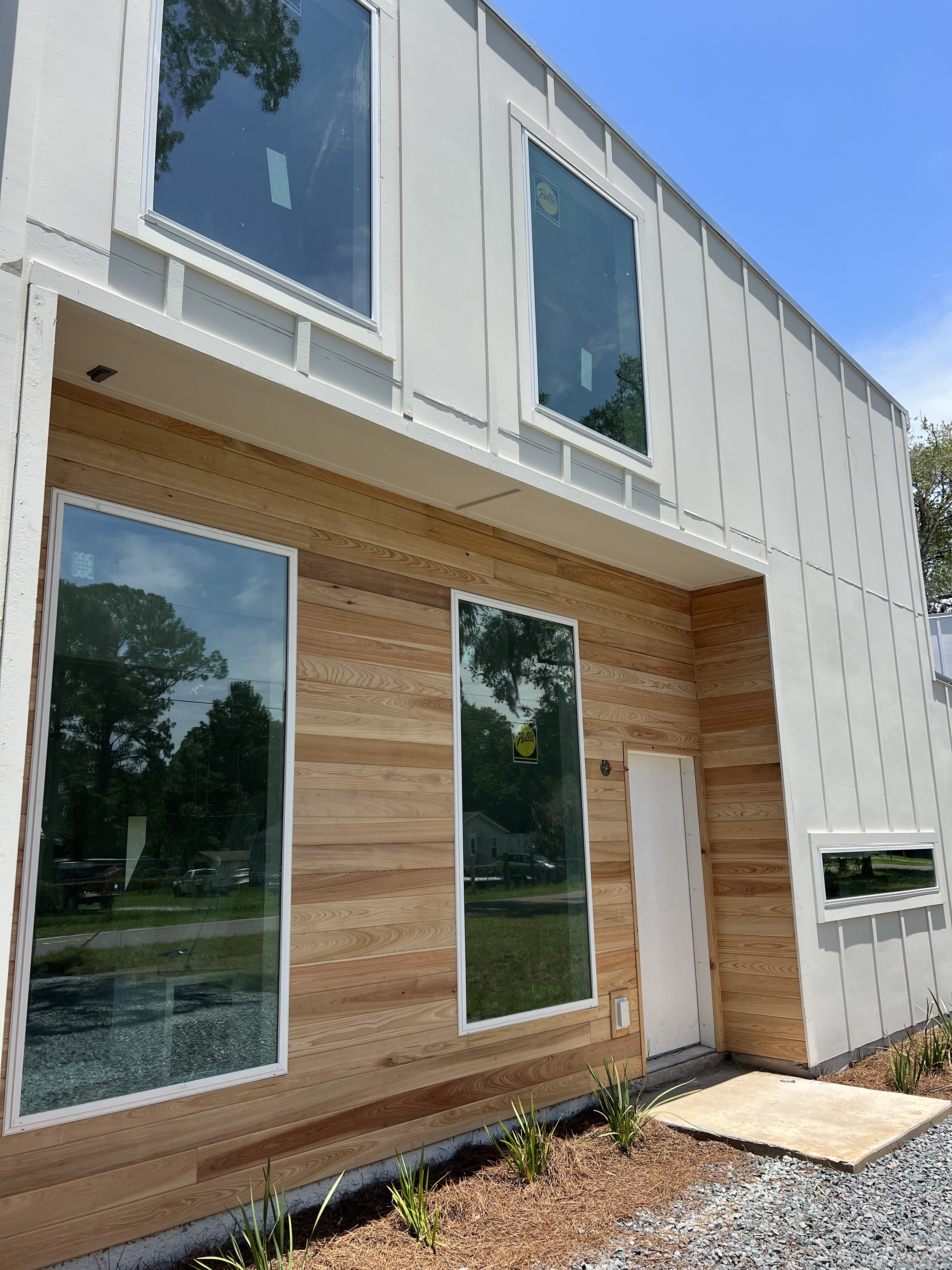 The flat roof modern design with decorative wood siding is a nice touch, and replacing the backsplash with a window provides natural light in the kitchen.  I can see why they are attracting investors from around the country, plus I can see them easily renting as this is what a lot of tenants and vacationers want.
For new construction this is a step up from basic and the homes give you a nice sense of a luxury home design without the price tag.  Living areas have huge windows and are light and spacious. The two-story homes have a downstairs master.  Some of the single-story homes come with a separate studio ADU that could be additionally rented or used as an office, studio, mancave!
Interiors have neutral earthy tones, oversized bathroom tiles, open plan spacious kitchens. Turning one into a short-term rental would just require a quick visit to Ikea and you're in business.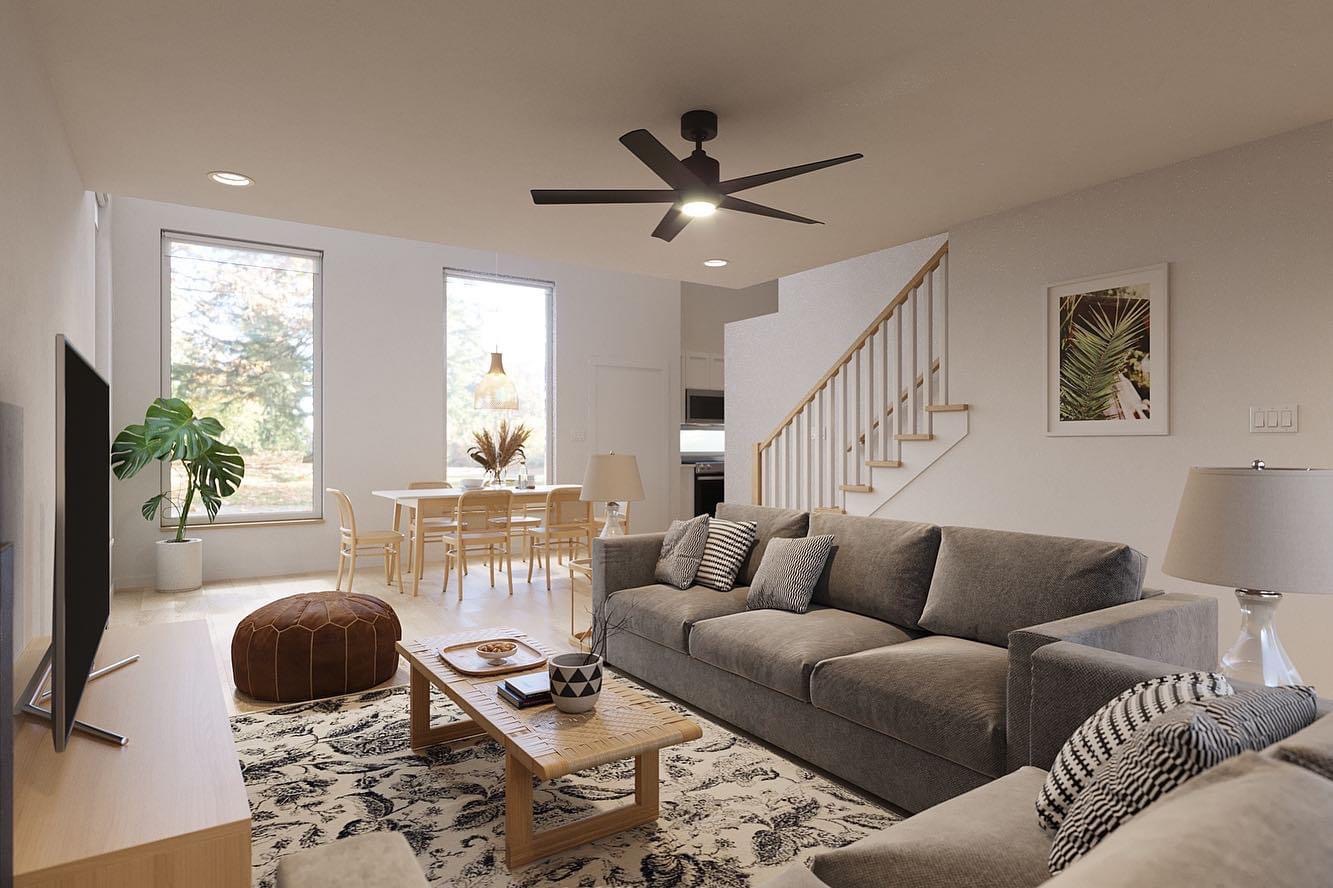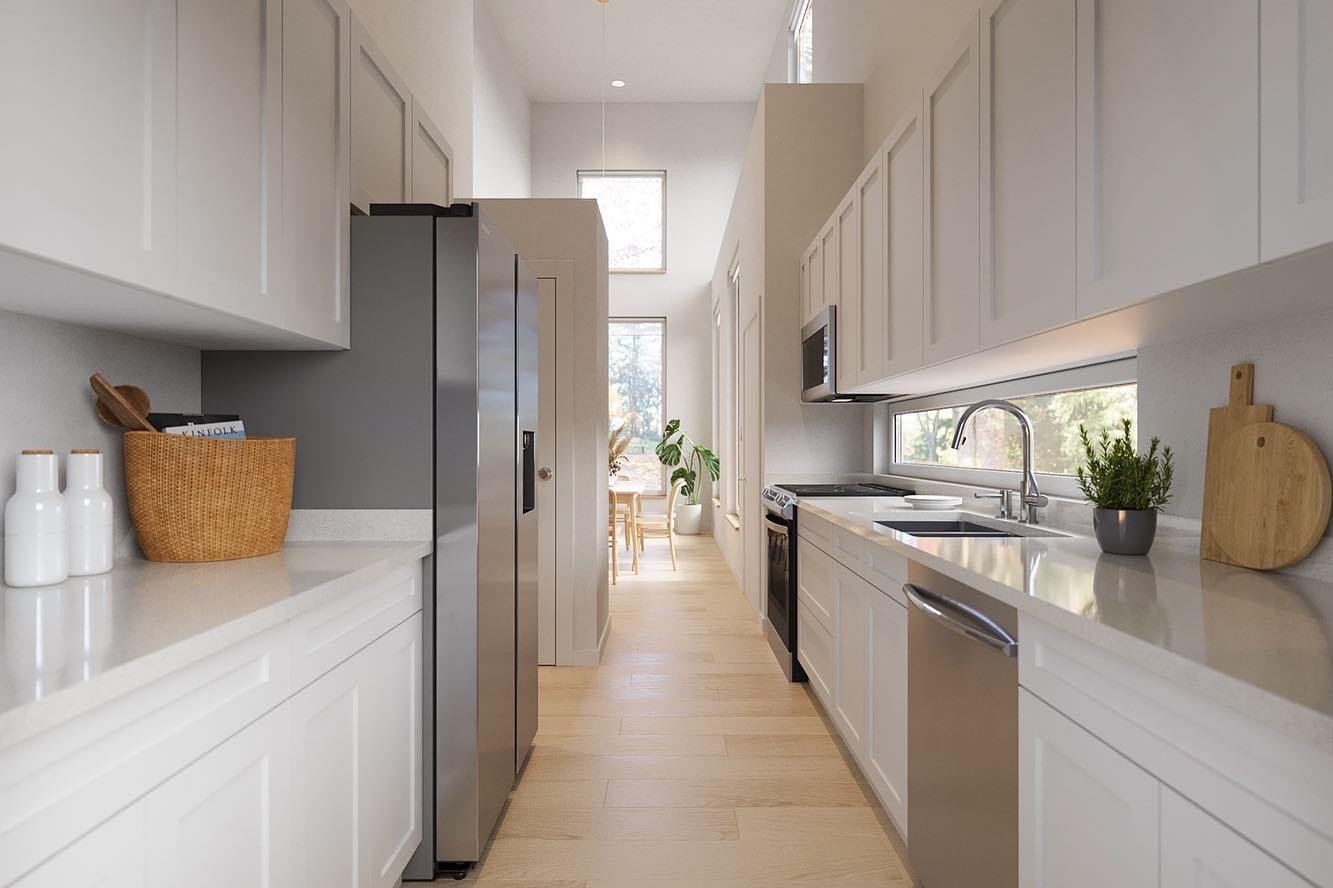 Colour Homes have been working in the area for over 6 years, and have built at least 25 homes in St Augustine.  If you've driven down S Whitney in West Augustine, you've seen them.  Most of these modern homes are now medium to short term rentals.
The homes come with a 2-10 Homebuyer's Warranty covering 1 year of workmanship repairs and some interior finishes, a 2 year distribution systems warranty and a 10 year structural warranty.
There are currently four opportunities that are available for contracts now and are in various stages of construction.  Contact me for more information and rental estimates.