Days on market is a statistic that tells us the speed of the market and is an important barometer to set expectations if you are looking to sell your home.  For St. Augustine, the average days on market in October was 50 days.
The number of days on market also correlates to the price you are listed at.  It is a matter of supply and demand.
Think of it as a funnel.  You have more people that can afford a home that is $400,000, than people who can afford a home of $2M.  The less people, the less showings, the more time it will take for buyers to filter into the market and look at your home.
It is very important now that we reset expectations and understand the commitment needed to time on market.
Additionally, with the cost of marketing that agents spend, it is a large expense and unrealistic to expect it to work in a compressed timeframe.  You have allow time to let the marketing work as it is designed to.
Luxury sellers should remember that patience is key.   So where is the market headed?
Let's consider where we are this October compared to in 2019.  Also note the data below that shows most homes over $700K had more than 121 days on market in 2019.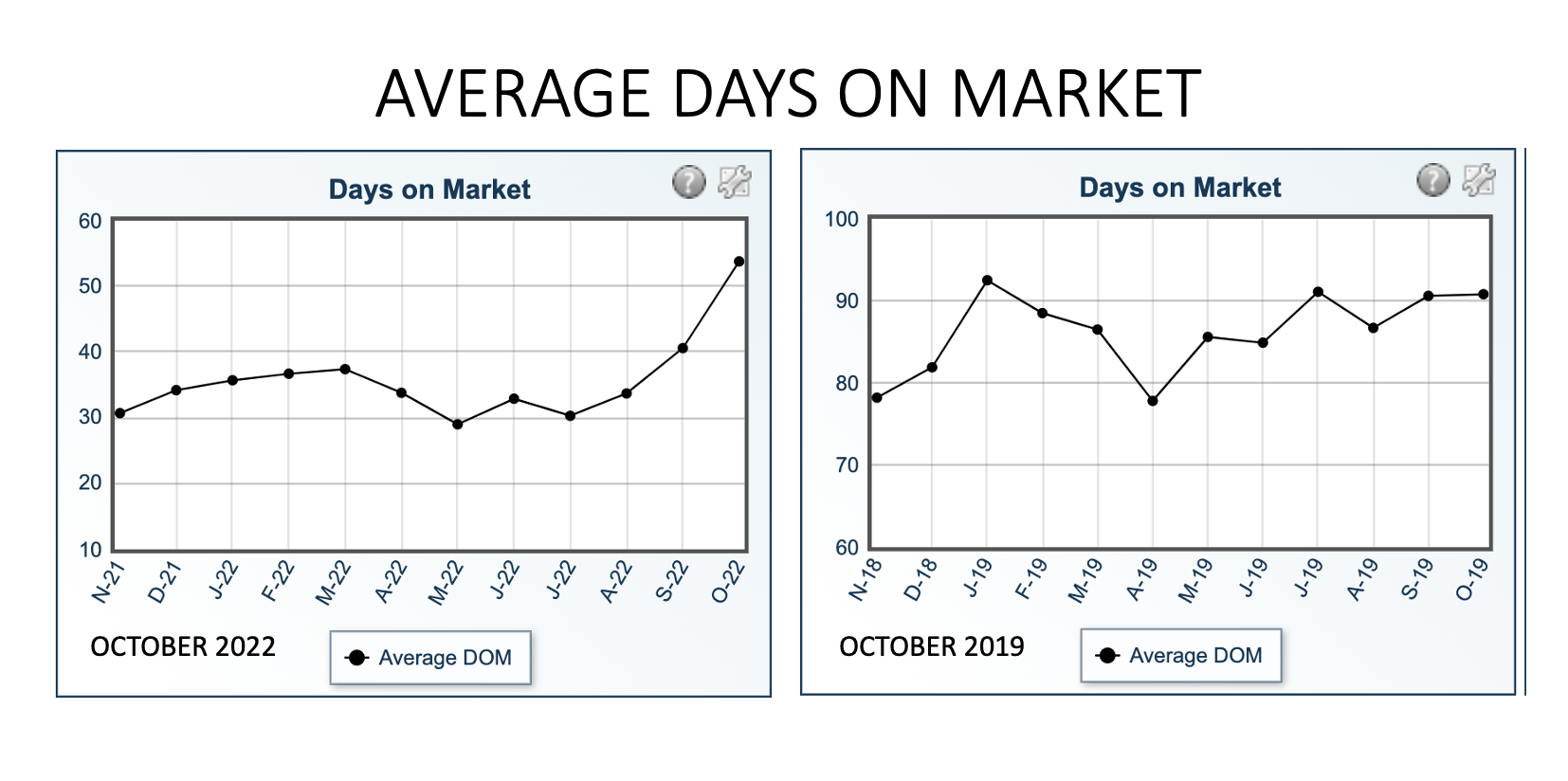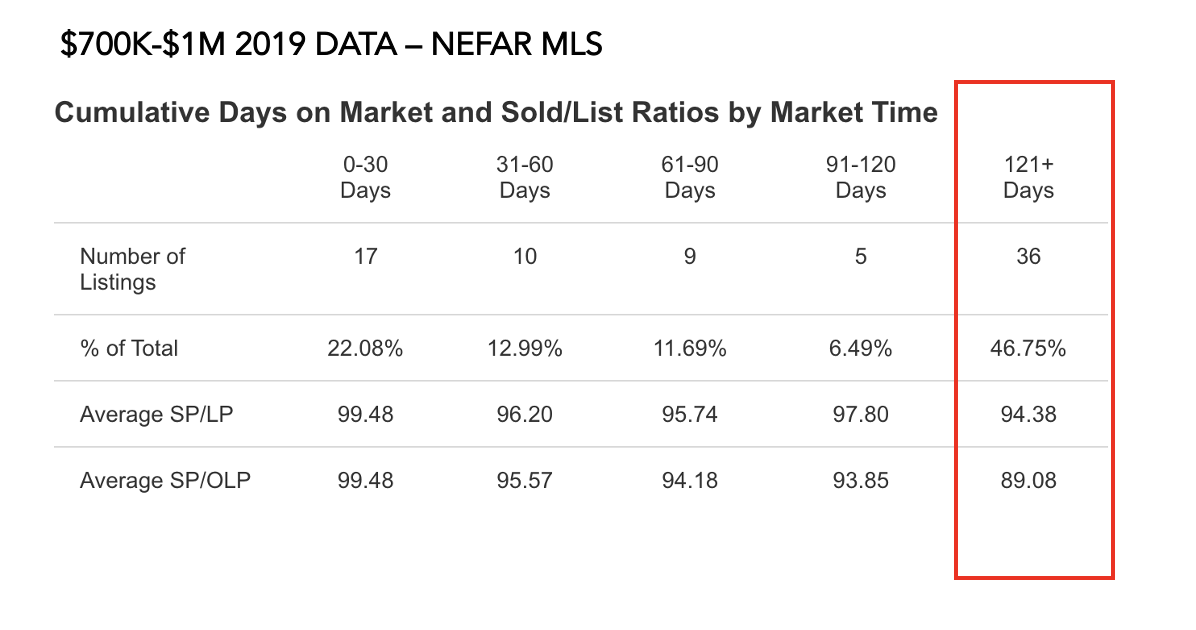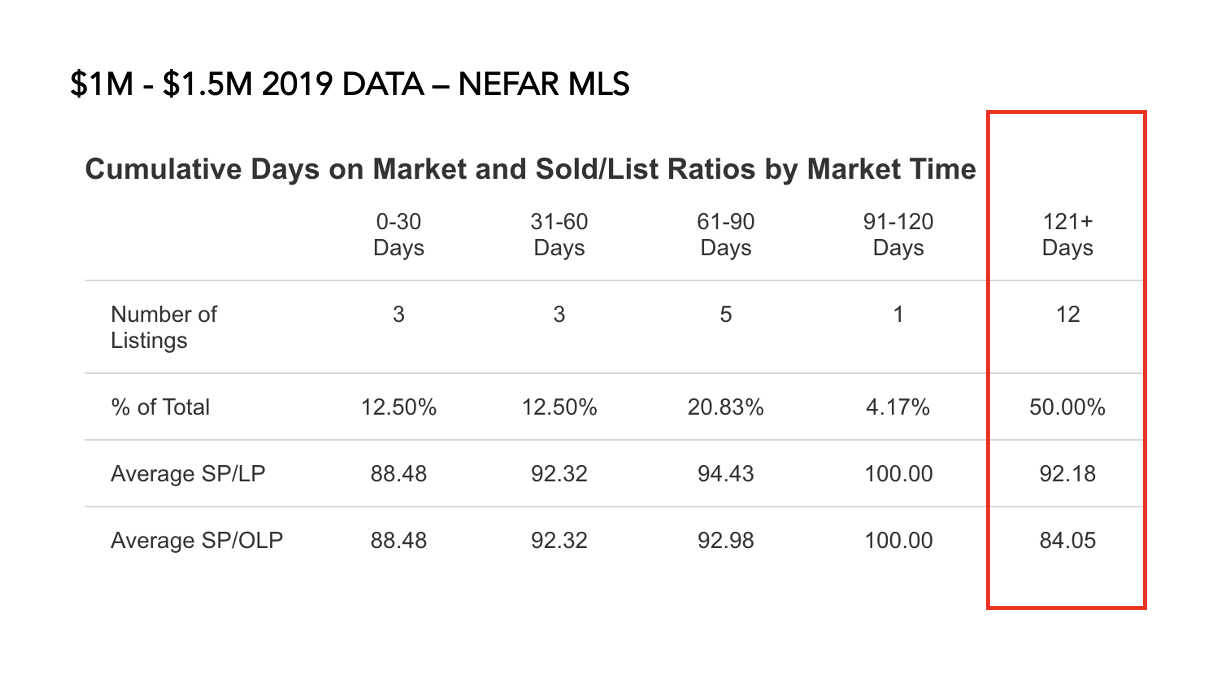 I hope this information is helpful to understand where we are at now with the selling cycle.