Investors and homeowners have raised this point with me.  The biggest threat we have is not interest rates, but property insurance.
Insurance keeps going up, while interest rates change and refinancing is always an option when the rates go down.
So why are insurance rates so high?  It's a combination of factors; firstly replacement costs are higher.  Imagine having to replace your home now, it would cost more now than it did three years ago.  And then we have factors like hurricanes, floods, and lawsuits.  If you are buying in Flood Zone X, you may not need flood insurance, however if you are buying in AE or other zones it would advisable, or if a lender is involved, mandatory.  Lawsuits and shady business practices from roofers and others have also contributed to this increase.
Getting insurance can require a few niggly issues whether it be a new roof or a rusty pipe.  Insurance companies are sticklers for details.
As the cost of goods creeps up, then insurance will also do the same.
When you are purchasing new properties:
Get an insurance quote during your inspection period.  Lenders will need to also factor this in to your loan.
Be aware of any large items the insurance company may want fixed in order to close on the loan i.e: a new roof.
Find out what the current property owner is paying to get an understanding of the likely cost
Find out the flood zone.  You can find this in the county's property records.  Determine if flood insurance will be required as additional insurance.
If there is an imminent storm or hurricane, and you are in contract with a property, get the policy bound just to be on the safe side
Get some context below on what it costs to insure property in various parts of Florida. Thanks to the folks at the Market Distillery for breaking this down!
Read my previous post on insurance.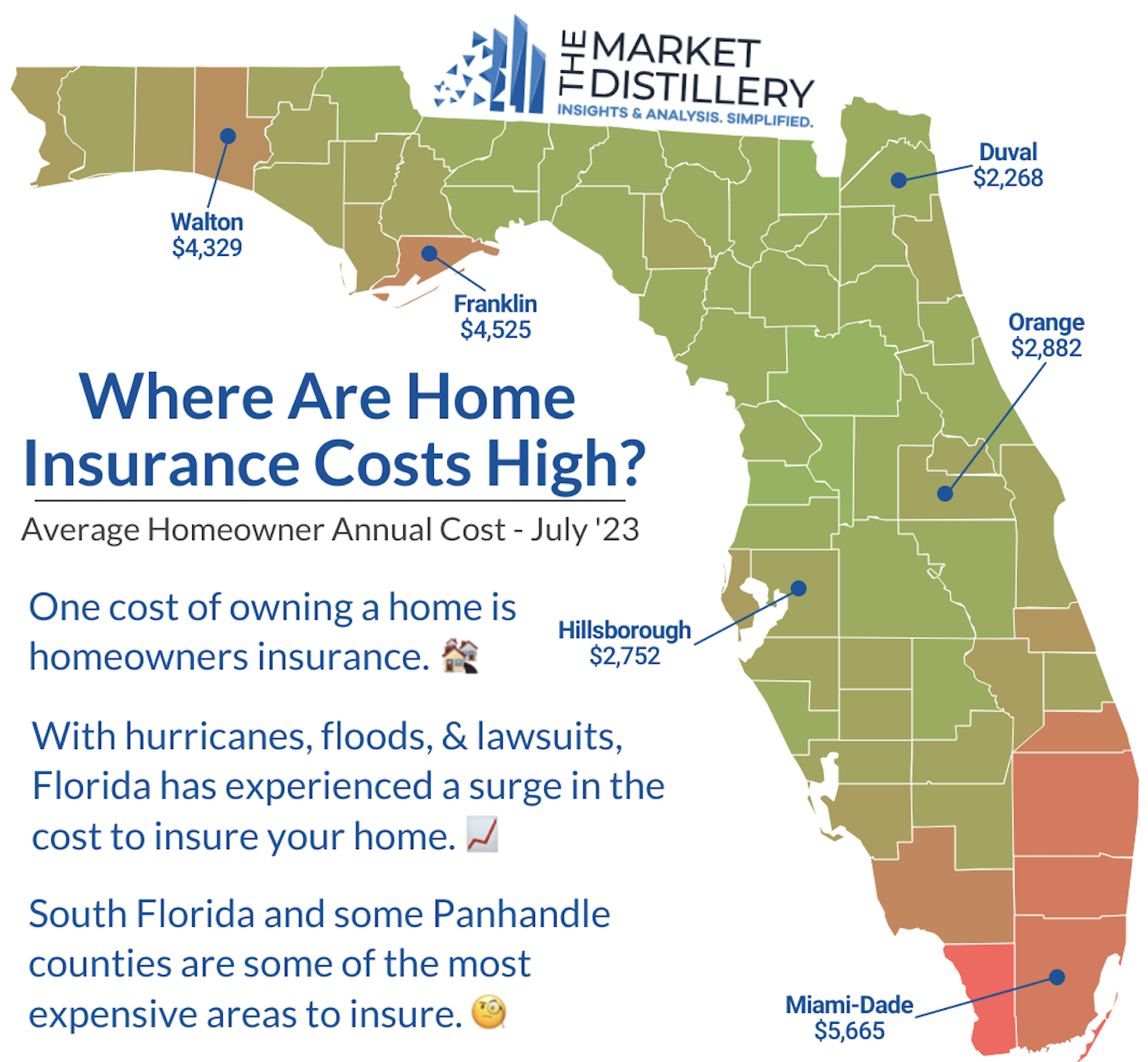 Image courtesy of the Market Distillery.